For a long time, there has never been clearer data that can rank people based on their riches. Even worldwide, there is no clear index but for sure there are close to reality estimates. As you'd expect, the big guys shy away from disclosing their sources and how much possess perhaps for security purposes, fear of reprimand due to unclear sources or for reasons based known to them.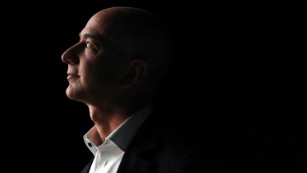 First and foremost, it would be unfair to go down to Kenya without touching on some of the world's top richest billionaires. Jeff Bezos now tops chat list as the world's richest man. A few years back, he overtook Bill Gates, the Microsoft founder who has for long held the helm. Bezos boast of huge wealth thanks to his 1990s dream to start an online which has become the largest across the whole globe and more to that revolutinizing it. When it comes to Africa, its still undoubtedly the Nigerian business mogul, Aliko Dangote. Of course, there are many street rumours that most African presidents could be richer but they have never shared their wealth since they were ilegally acquired.
Well, in Kenya nobody declares their and wealth and it could be difficult to accurately define the list. But Homekazi.co.ke has tried out their best to bring out a more trusted list not found elsewhere. Kenya boast of very many wealthy billionnaires, actually more than any other country in East Africa. You wonder how none of them could assist during the coronavirus pandemic while the likes of Jack Ma stole the stage.
VIMAL SHAH: Founder and CEO of Bidco.
BHARAT THAKRAR: Scangroup CEO
CHRIS KIRUBI: Centum Investment.
JAMES MWANGI: Equity Bank CEO.
MANU CHANDARIA: Comcraft Chairman.
NAUSHAD MERALI: Sameer Africa Chairman.
NICHOLAS BIWOTT: KenolKobil Board.
JIMNAH MBARU: Dyer and Blair Chairman.
PETER MUNGA: Equity Bank Chairman.
PRADEEP PAUNRANA: Athi River Mining Cement CEO.